Great article on construction projects that are happening in upstate New York. Original article found here.
Executives at Gilbane Building Co. are optimistic about the upstate New York construction market given the continuing investments by the public and private sectors in new buildings, whether it's for health care, higher education or institutions such as museums.
"The pipeline is full of opportunities for us," said Rich Cavallaro, who recently became executive vice president of the New York division. "We are positioned well. We have the right people."
Based in Rhode Island, Gilbane has an office at Corporate Woods in Albany that's responsible for its upstate projects, a territory stretching from just beyond New York City to Buffalo and the Canadian border. The company specializes in construction management and design-build projects.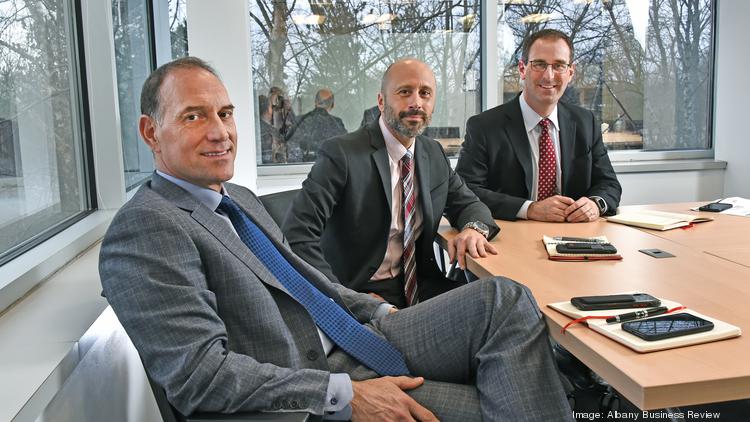 Keith Leal, area manager, said ongoing work includes the renovation of the Albany County nursing home and 911 emergency dispatch center and conversion of the former Philip Schuyler School near the downtown UAlbany campus into the 127,000-square-foot College of Engineering and Applied Sciences.
"One of our gems is a program for the [Olympic Regional Development Authority] in Lake Placid," Leal said. "Gilbane was the construction manager for the 1980 event locations. Now, we're up there preparing for the 2023 World University Games. Many of those facilities are getting facelifts."
A huge project is getting underway in Utica, where Mohawk Valley Health System is building a $480 million, 373-bed, 10-story hospital downtown. Land has been cleared for the hospital. It will be only the third hospital built entirely from the ground up in upstate New York in the past 50 years, said John LaRow, vice president.
There were about $100 million worth of projects under management last year in Gilbane's territory east of Syracuse.
"We're seeing the fruits of Gov. Cuomo's economic development projects," LaRow said.
The company forecasts the upstate division will hit its highest revenue ever in 2021. The figure wasn't disclosed, but companywide revenue last year was $6.3 billion.
"There's a lot going on up here," said Cavallaro, who has visited Albany twice since taking over his New York City-based position in early January. "There was a few years back it wasn't feeling quite the same. It feels a lot better to have a pipeline of really interesting, and I would say, iconic buildings. This is a tough business. You've got to love that satisfaction of doing this."