Check out these flooring options for a garage or workshop. Keep in mind the importance of durability and how the material chosen will influence work efficiency.
Flexible Mesh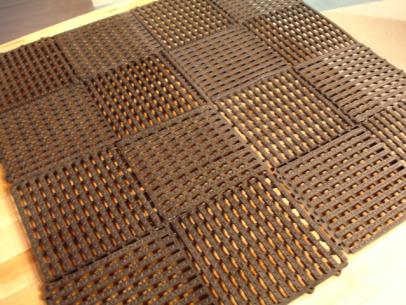 This flooring option is easier on feet than a concrete floor because the rubber mesh material is flexible. The mesh makes it difficult to move tools with casters around the shop. The advantage to the open grid is if the work area gets wet, the water will drain through the holes and the surface will be less slippery than a flat surface. Each of the squares locks together with pins.
Durable Plastic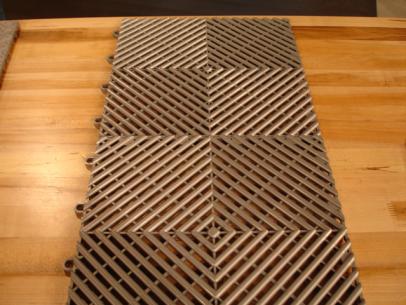 This flooring is open like the rubber material, but is made of a durable, hard plastic. It easily snaps together and is readily available.
Non-Skid Surface
This flooring is efficient for rolling equipment over.
This durable flooring has a non-skid surface. It isn't as good for wet areas, but tools or cabinets with casters can easily roll over this tile flooring.
Locking Tiles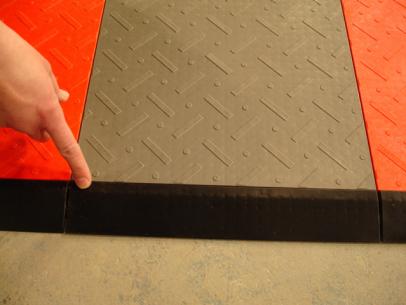 These tiles are both strong and creative.
These tiles are strong enough that a car can be parked on them. The tiles lock together easily. They come in different colors, so you can experiment with fun patterns. Add a beveled edge to make it easier to roll the wheels onto the flooring. This flooring also provides more insulation than a concrete floor, keeping feet warmer and more comfortable.
Sheet Vinyl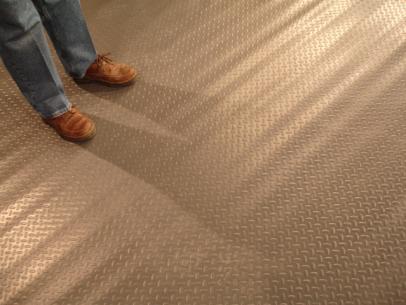 Sheet vinyl, although thin, provides a non-skid surface.
Sheet vinyl – designed especially for garages – has a non-skid surface and is a less expensive option than the tiles. The vinyl is a relatively thin material, so if a tire is changed on it, use a block of wood underneath the jack to protect the flooring.
Wafer Board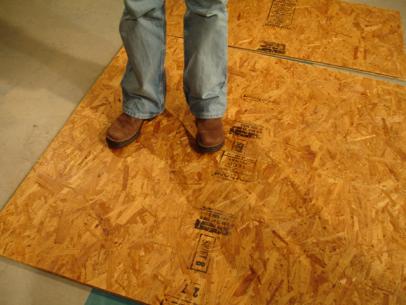 Wafer board levels the floor and is quick and easy to install.
Wafer board can be used to level the floor of a shop. A shim can be added underneath it to flatten out any inconsistencies in the floor. The boards fit together with a tongue and groove, just like many hardwood floors. The large size of the boards makes installing this flooring quick and easy.